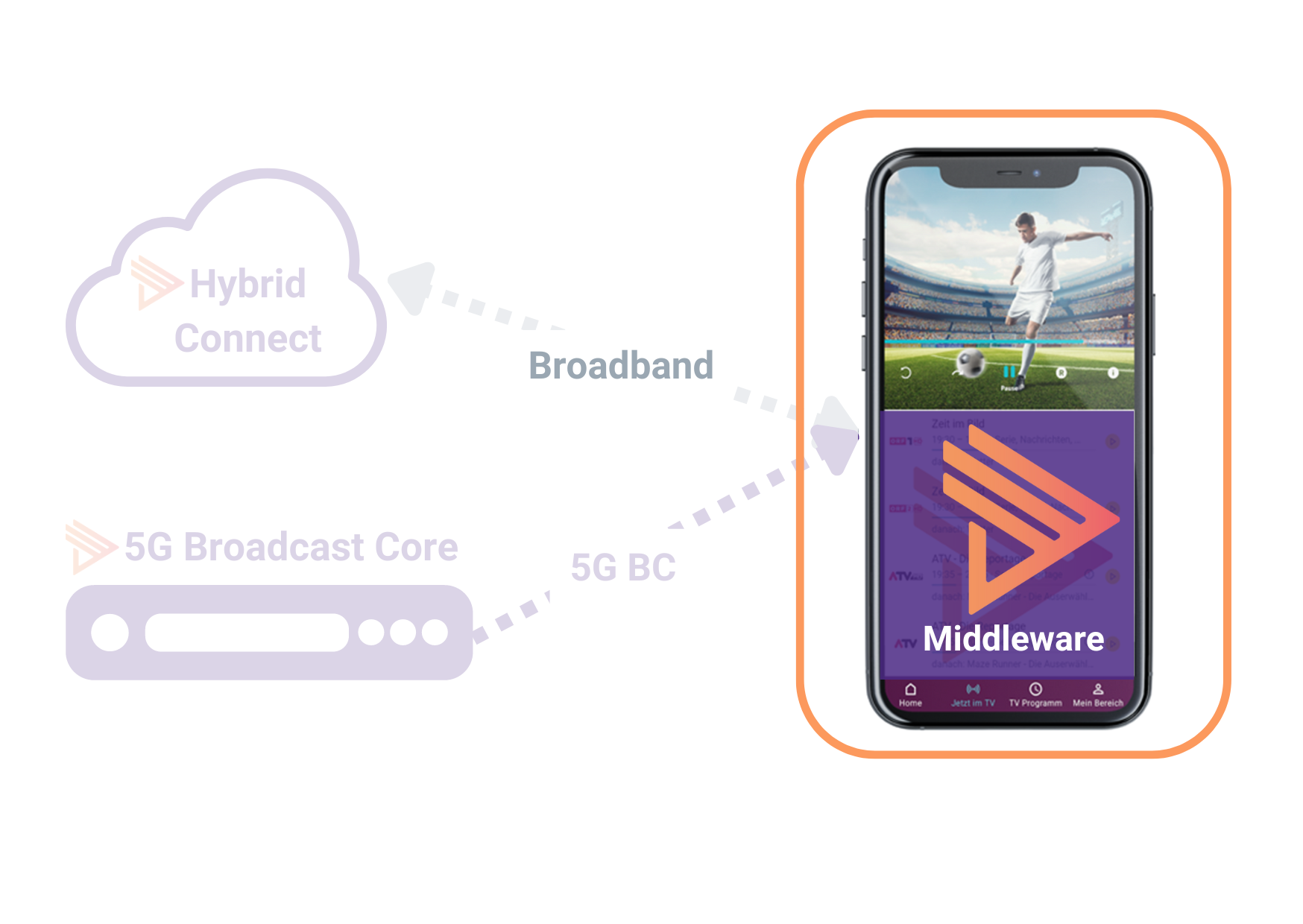 The Nakolos Middleware enables Android apps of Broadcasters and Content Providers to benefit from 5G Broadcast without the need of a costly and complex integration into their existing app.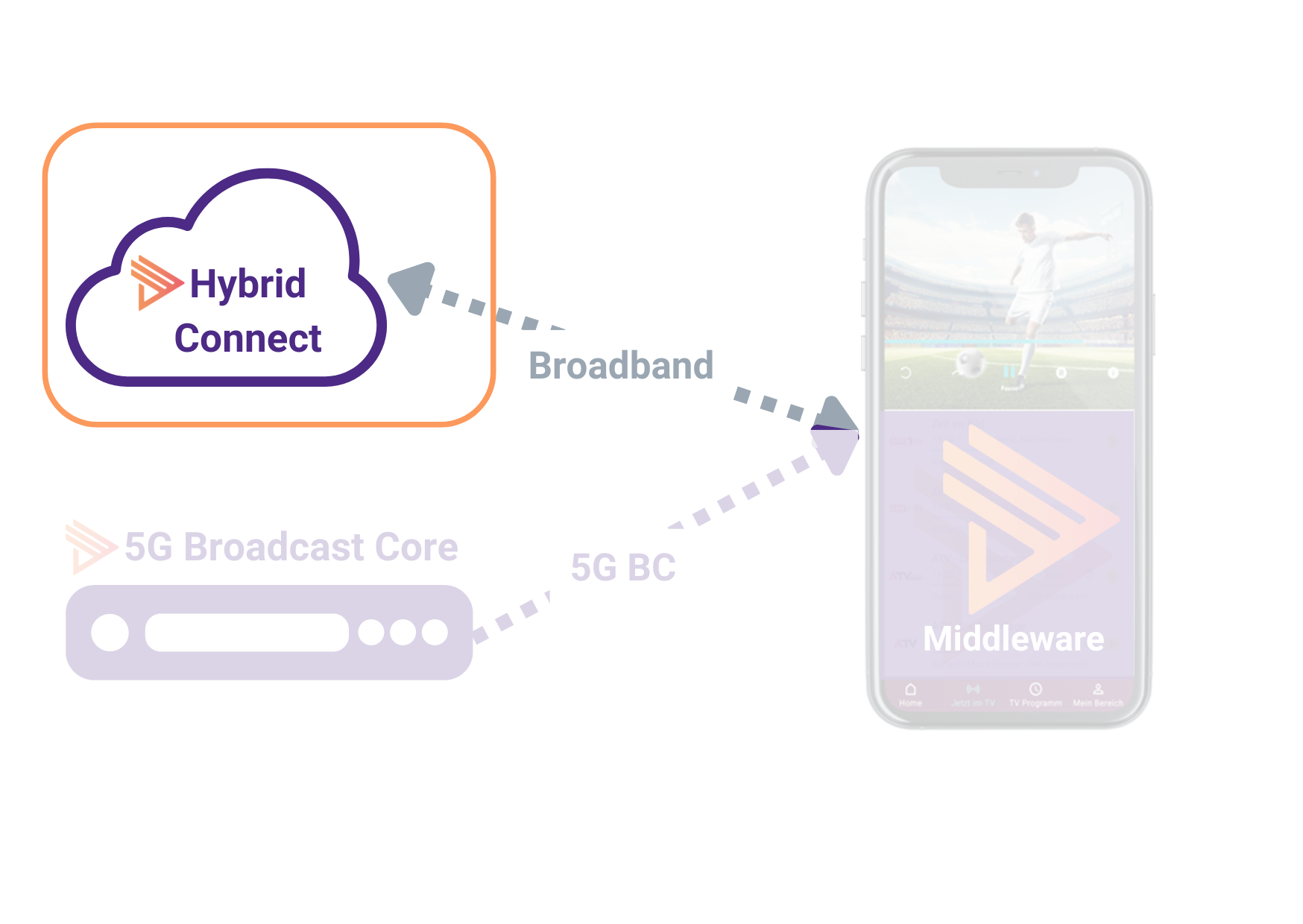 The Nakolos Hybrid Connect system allows to easily deploy complex 5G Broadcast-meets-Broadband scenarios including steering of 5G Broadcast cores and allow Broadcasters, Content Providers and Broadcast Network Operators to keep the overview on their expenditures.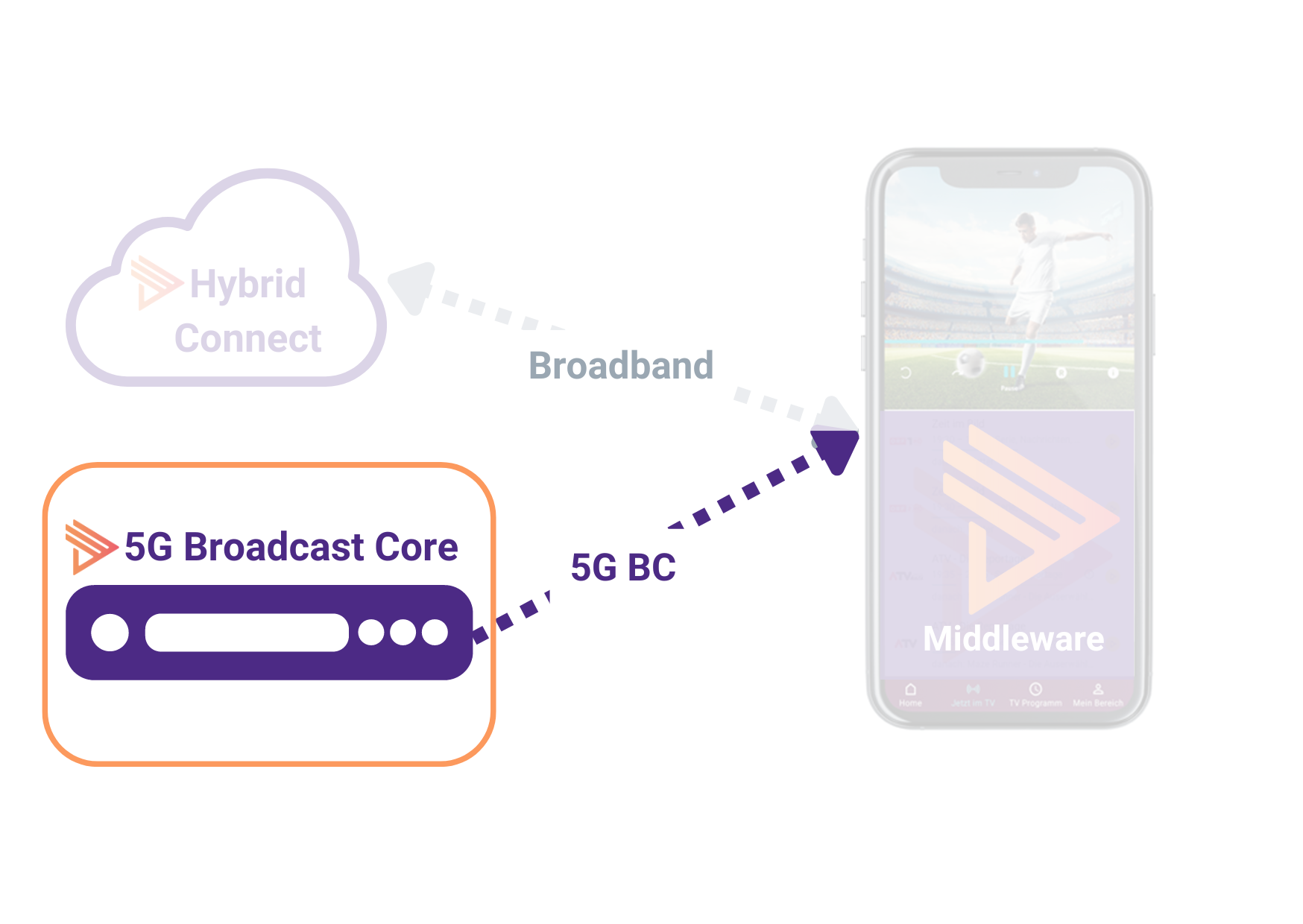 The core supports common features from different 3GPP releases and acts as content ingest, interface for emergency warning and controller for 5G BC transmitter networks.