Nakolos excels at Europe's largest open-air festival in Vienna: successful live test carried out at the Donauinselfest
---
The Donauinselfest, the largest open-air festival in Europe, took place for the 40th time this year. From June 23rd to 25th, a program of more than 700 hours of live music and entertainment was offered on the more than four-and-a-half-kilometre area on Vienna's Danube Island.
High-quality live streaming for a large audience
Every year between 2.5 and 3 million people flock to the Danube Island to watch their favourite artists perform live, making it a perfect testbed for the Nakolos solution. ORS (Austrian Broadcasting Services), which manages the 5GBC coverage in Austria, especially expanded the existing 5G broadcast coverage in Vienna to cover the given area during the festival.
from left: The crowd at the Donauinselfest in Vienna; Klaus Kühnhammer (CTO Bitstem) live-streaming the Kronehit stage show; Stefan Babel (ORS) setting up the 5GBC stream
Co-operation with Kronehit to stream live shows from the festival stage
The live test was carried out by Nakolos in cooperation with the private radio broadcaster Kronehit, which is also a long-standing participant in the 5G Broadcast trial in Vienna. Kronehit has its own music stage at the Donauinselfest every year. The cooperation made it possible to bring a live signal with low latency from the stage at the festival to the 5G Broadcast Core System to the Austrian Broadcasting Corporation headquarters. From there via the Content Delivery Network (CDN) and a 5G broadcast transmitter on top of the highest office tower in Austria (DC Tower) the signal was delivered back to the festival area to make it available for the visitors on 5GBC enabled mobile devices.
"As a private radio station, we are interested in new distribution technologies and have been part of the 5G Broadcast trial in Vienna for several years. The hybrid distribution of 5G Broadcast and broadband is an important step forward in providing Kronehit content to our listeners on their mobile phones with the highest quality even in a crowded environment like a festival." says Martin Holovlasky, CTO of Kronehit Austria.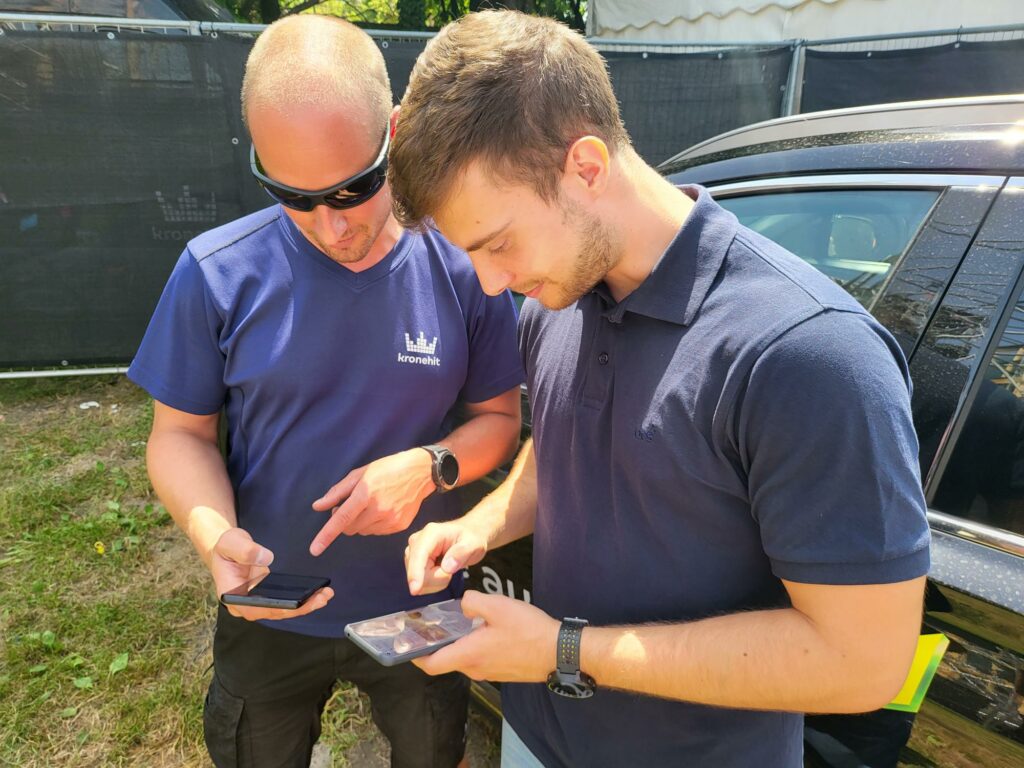 The preparations for the tests were carried out by ORS together with Bitstem in cooperation with Insys VT. To support low latency for this live event, the Nakolos middleware provided an elegant solution to enable high-resolution low-latency streams, enabled on the backend by a special low-latency 5G Broadcast encoding solution from Ateme.
Not only was an end-2-end latency test performed, but the various use cases of the Nakolos solution (seamless switching, broadcast-on-demand) were tested for the first time in a large live test environment. These tests are an important milestone on the road to commercially available Nakolos solution.