Nakolos takes Geneva – 5G Broadcast based hybrid content distribution at the International Telecommunication Union
---
In March the Nakolos team got the opportunity to showcase its 5G Broadcast based hybrid content distribution solutions at two subsequent meetings of the International Telecommunication Union (ITU) in Geneva. From the 6th to the 8th of March Fabian Bottesch presented Nakolos to the members of the ITU R-Study Group 6 during their meeting under the motto: Demonstration of advanced broadcasting technologies.
An in-depth look at advanced broadcasting technologies
The participants of the ITU R-Study Group 6 are dealing with the coordination of terrestrial broadcasting worldwide. During these meetings the standards and specifications for broadcasting are defined.
Nakolos was invited by the EBU (European Broadcasting Union) to showcase the seamless switching, broadcast-on-demand and low latency live-streaming use cases as part of an in-depth presentation of selected advanced broadcasting technologies. There was a lot of interest from the participants from all over the world and we also had the pleasure to welcome Mrs. Joan Wilson (Deputy to the Director, Radiocommunication Bureau, ITU) at our booth and show her the possibilites for 5G Broadcast based hybrid content distribution with the Nakolos solution.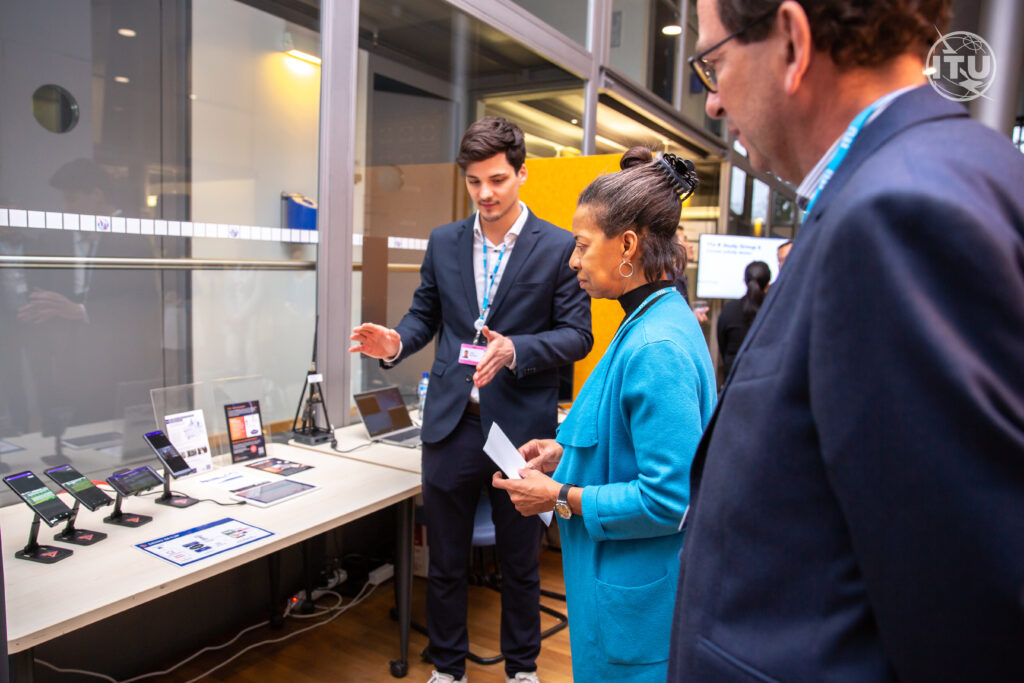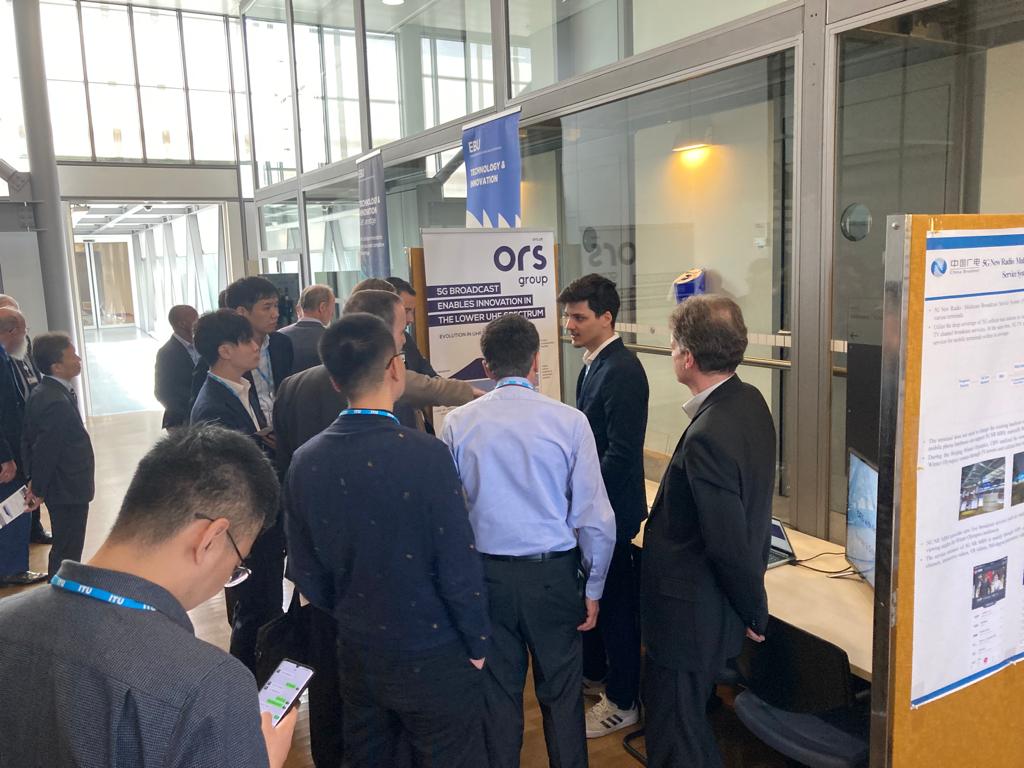 Following the presentation at the ITU-R Study Group 6, Nakolos was invited to the Conference Preparatory Meeting for WRC-23 (CPM23-2) which was held at the end of March in Geneva. Johann Mika and Fabian Bottesch were in attendance for discussinons about the 5G Broadcast ecosystem and possible commercial use cases based on the technology and presented the Nakolos solutions to the interested attendees of the Conference.