Success for the Nakolos team at the International Broadcasting Convention 2022 (IBC) in Amsterdam
---
The Nakolos team presented a first live demo of the CDN offloading solution at IBC 2022 receiving a lot of interest from potential customers and partners.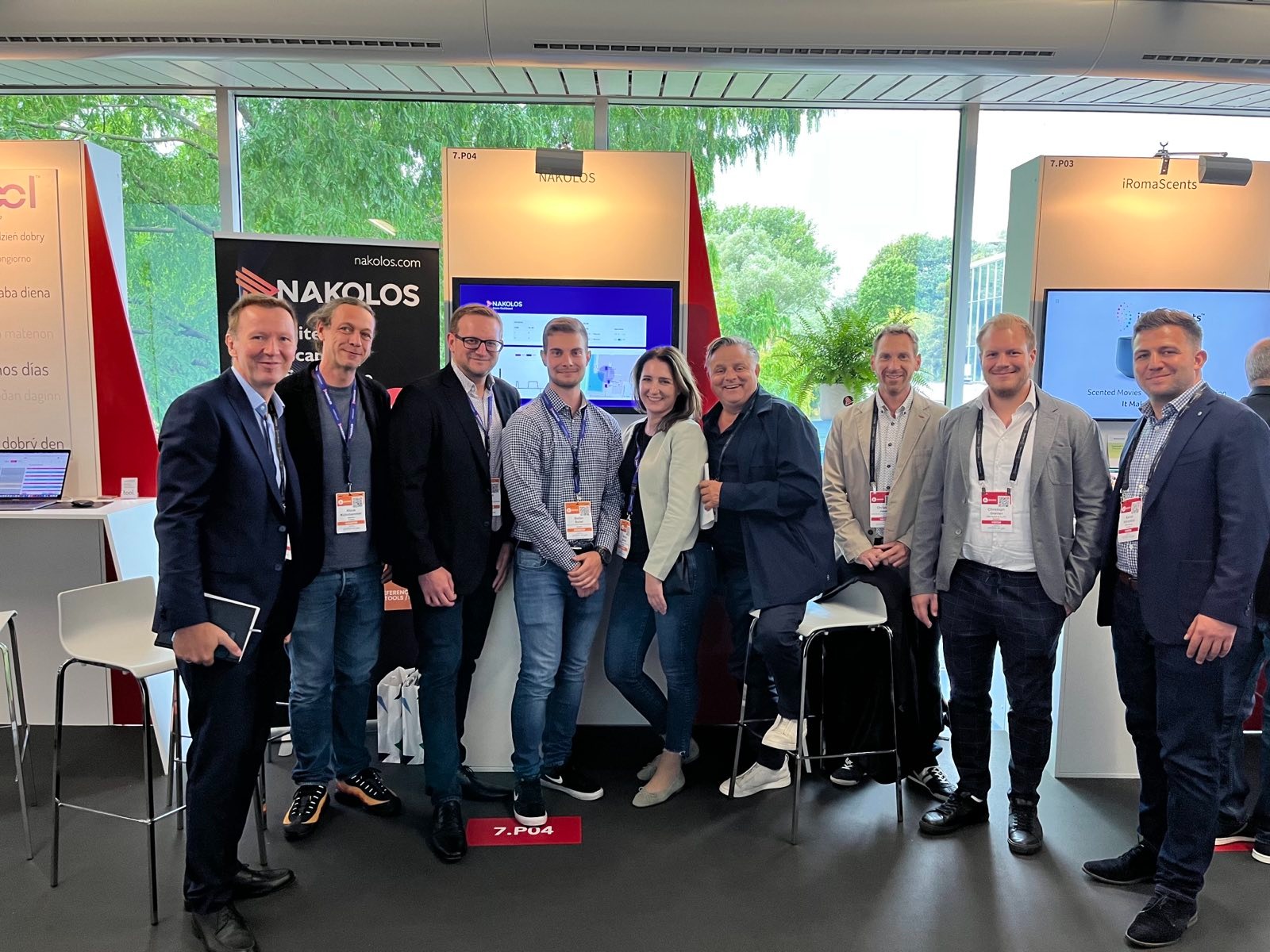 The demo showed the seamless switching of OTT channels which were being distributed to Android-based mobile devices from a CDN to 5G broadcast. The intelligent decision making to switch between the two distribution methods was carried out by the Nakolos middleware depending on the number of users watching the stream simultaneously. Thus the switching mechanism didn´t have to be directly integrated in the OTT app. The provisioning of channels on the 5G Broadcast transmitter was taken over by the Nakolos control system.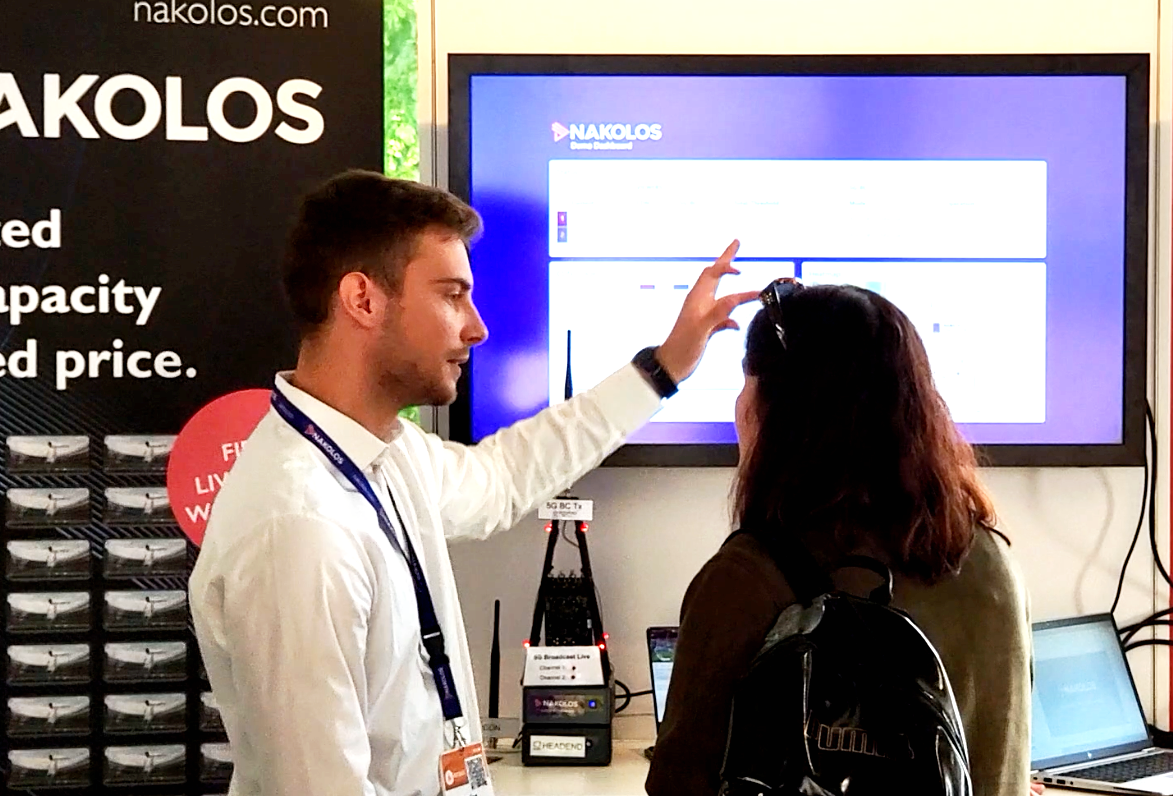 IBC visitors were able to follow the demo via a live dashboard which depicted the reduction of the CDN load and subsequently the reduction of CDN costs. It also highlighted the different channels in use.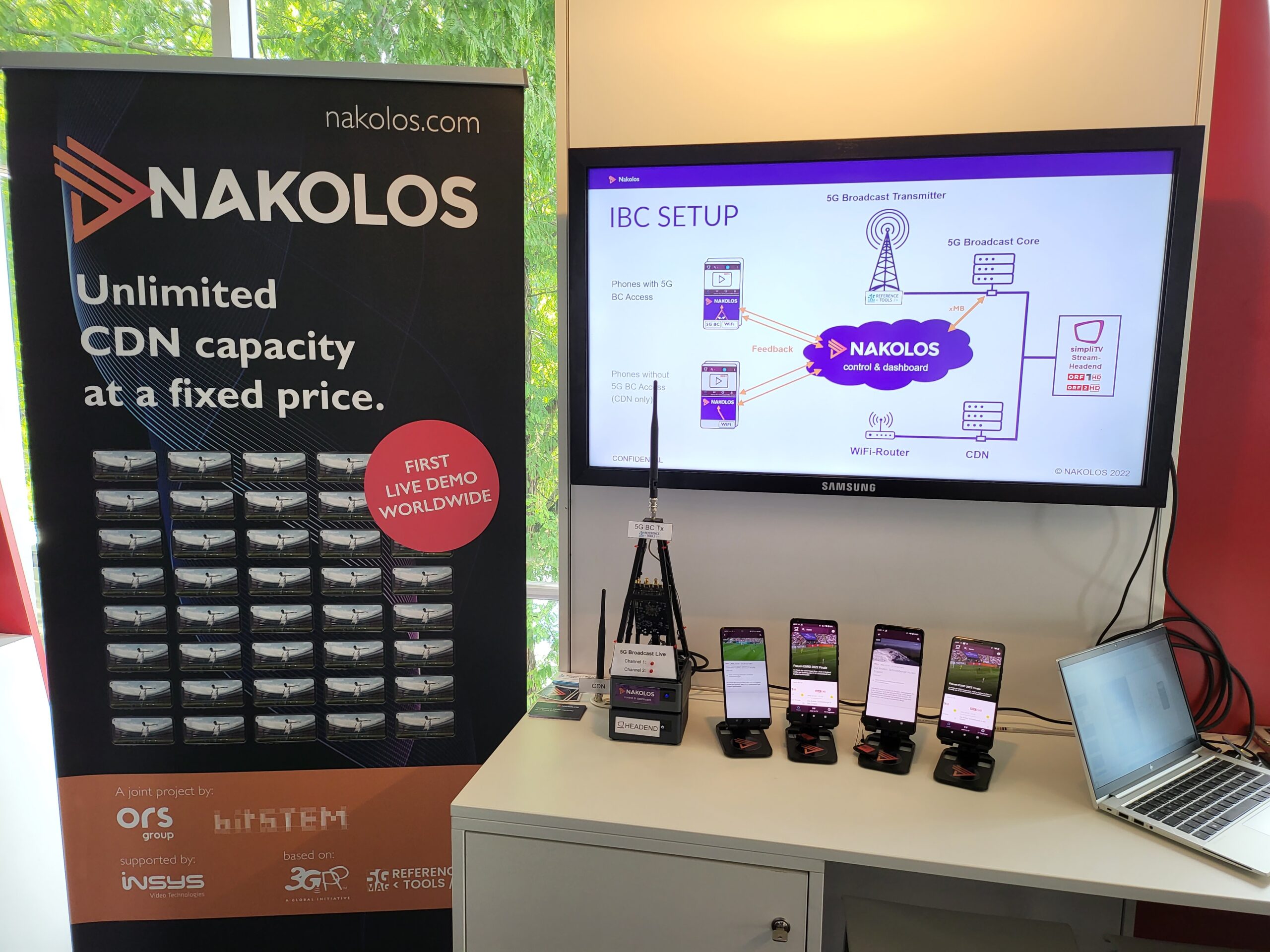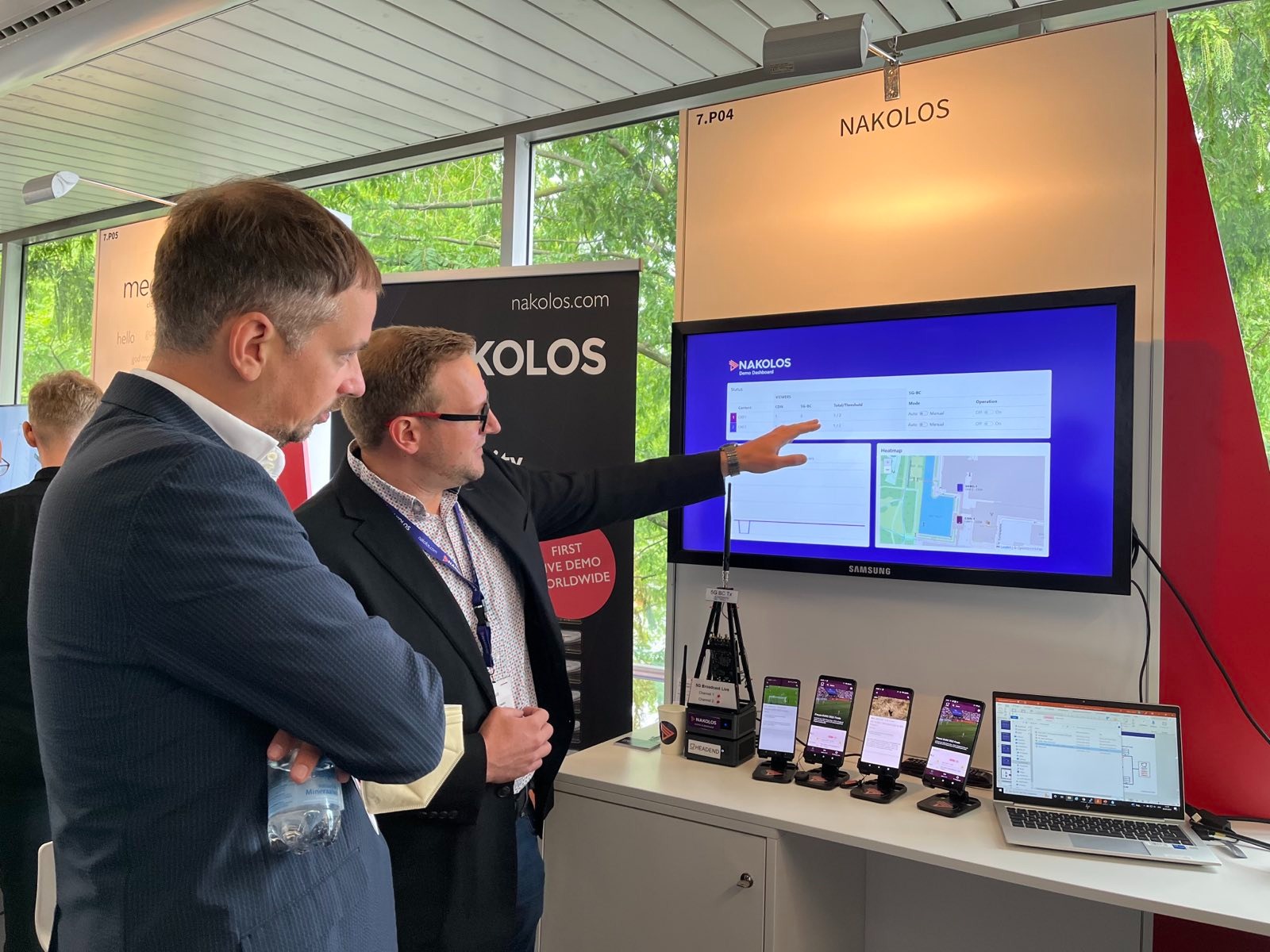 Planning a commercial Roll-Out
After the successful presentation at IBC 2022, we will evaluate the crucial feedback we got from our visitors to further develop the Nakolos project for a commercial roll out in the future.